Independent
MES software

editor
Thanks to our network of certified integrator partners all over the world, we guarantee you business skills, availability and proximity.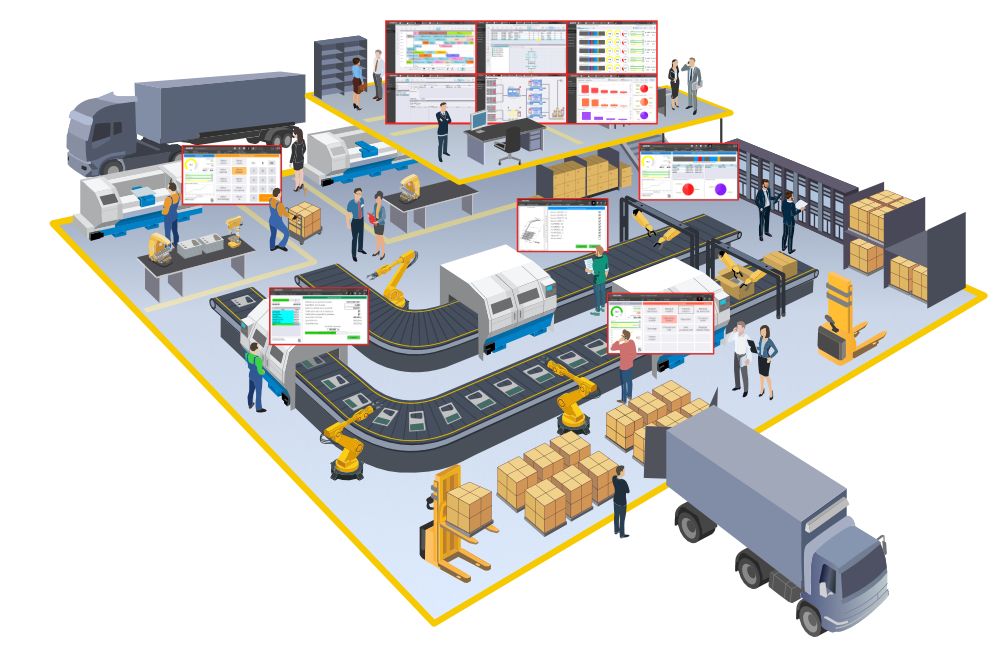 MES SOFTWARE

- REAL TIME - MANUFACTURING EXECUTION SYSTEM
COOX* is an integrated and modular MES + SCADA solution for monitoring, control and optimization of production.
On a unique platform, it delivers as needed, SCADA functions, management of production orders, execution of operations, management of recipes and ranges, traceability of process, genealogy of products and monitoring of material flow, quality control, production performance analysis and Manufacturing Intelligence.
(*) COllaborative Operation & eXecution
Thanks to the completely new design COOX, these functions will be issued directly by the graphic description and the setting of your process - continuous, discrete or batch - through a single construction application tool.
COOX® accompanies your

digital transformation

towards Industry 4.0
THE FACTORY OF
THE FUTURE
Connected, synchronised and orchestrated by the MES, the factory of the future benefits from 6 major assets that are:
Connected, synchronised and orchestrate by the MES, the factory of the future benefits from 6 major assets that are:
You can quickly benefit from these contributions without engaging in complex transformations: COOX, real Manufacturing Platform, takes charge of these technological innovations and will lead you into the Factory of Future.
Make a success of your digital transformation!