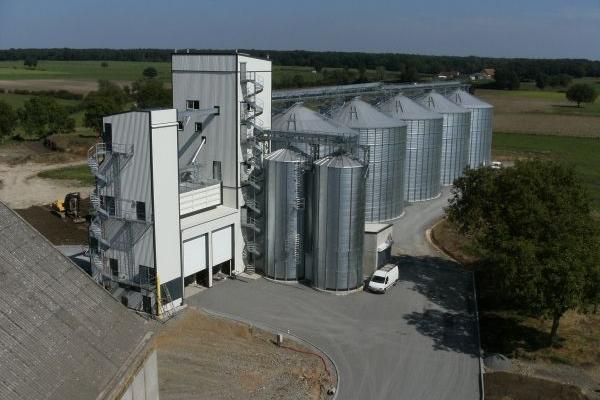 "Thanks to the simplicity of COOX-MESbox SILO and its integrated business functions, the silo was taken over in a few days on a newly computerized installation and with novice drivers"
Cooperative COOPACA, adherent UCAL (Union of Agricultural Cooperatives in the Allier) acts as a true breadbasket of the Allier.
Wheat and maize account for 80% of the collection, other grains remained stable (6% for barley, 7% for rapeseed, 3% for rye and triticale, sunflower 2% and 1% for the various small crops (sorghum, flax, buckwheat, soybeans).
COOX was selected for the automated management of a new silo of 5 storage cells of 4000 tons (control and supervision) as well as a handling unit (200T/H), a separator cleaner and a handling tower and a dryer.