Agrifood industries are subject to increasingly stringent requirements in terms of traceability (process traceability, raw materials, finished products, etc.). Many controls must be carried out (weight, temperature, pH, product quality...).
At the same time, with the development of multinationals, the complexity of supply chains, the growing demand of consumers and the influence of social networks, manufacturers are today faced with a delicate situation where the importance and the number of risks associated with product recalls increase as technology advances, sometimes resulting in significant financial loss.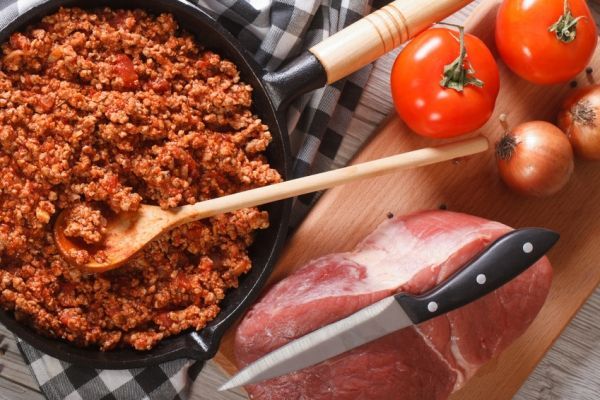 Product recalls and lost productivity
According to a study by Allianz Global Corporate & Specialty in December 2017, the agrifood sector is the second sector most affected (after the automotive sector) by these recalls. It alone represents 16% of the losses analyzed. Also, when we know that the average cost of compensation claims for a major product recall is around 9 million euros, it is easy to understand that a production monitoring tool making it possible to quickly obtain reliable traceability and systematic becomes essential.
Whatever the type of food industry, we often find the same problems in production:
Recipes to set up and quickly modified without loss of productivity - Quantity to be produced
Respect of the measurements (dosage, temperature, mixing, cooking time ...)
Acquire an irreproachable traceability and an optimization of the production
To meet the various regulatory requirements in terms of quality, traceability of foodstuffs and food ingredients (cf. standard 178/2002), hygiene or safety controls, genealogical traceability (of materials and products) and traceability ascending and descending lots are essential. All precautions must be taken to guarantee an irreproachable level of health security, validated by certifications (ISO22000, GMP + ...). We must be able to quickly attach to any batch from the factory, the nature of the constituents used, the events that occurred on the production line (maintenance operations, machine failures, changes of operators ...) by adding information related to quality control, without forgetting the electronic signature.
By making your data more reliable, by allowing you to anticipate or react quickly to a hazard, by piloting your factories in real time, MES COOX software performs your manufacturing and brings you control over your real costs and the improvement of your productivity while delivering impeccable traceability.
With COOX, you respond to the different stages of manufacturing while optimizing the material cost in your production cost. The sequence of the various operations is taken care of, as well as the control of their execution.
Thanks to temperature, pressure and flow records, the "data sheet" of the treated batch follows it throughout the process: rigorous monitoring, production optimization, maximum productivity, greater control of the process to cope with elasticity constantly growing demand. You have at your disposal, in the form of an electronic batch file for example, all the manufacturing execution information, all the useful elements attached to a batch: properties of the batch, list of equipment used, list of stages, events that have occurred during the process ...
Features of your MES software
Display and control from any point in the Intranet
Automatic generation of navigation between the views
Physical or geographical tree structure of equipment
Object approach and customizable ergonomy
Historization of alarms, measurements and recipe records in standard database
Supports all automatic control system protocols (Schneider, Siemens, Rockwell, OPC, Applicom, TCP/Modbus...)
Graphic modeling of the process without computer knowledge
Runtime program for batch and discreet processes • Conformance with ISA-88/ISA-95
Detailed planning of production orders • Traceability of set values and real values, batch folder
Automatic traceability and presentation of results in man-made or detailed form
Electronic signature
Modeling of material containers and transfers • Display of flows in tree-structure
Follow-up of raw material and product workshop stocks •FDA 21 CFR 11 requirements
Quality rate
Overall equipment effectiveness (OEE)
Mean time between failures (MTBF)
Mean time to repair (MTTR)